10
Stock Market Crashes, Ushering in the Great Depression: 1929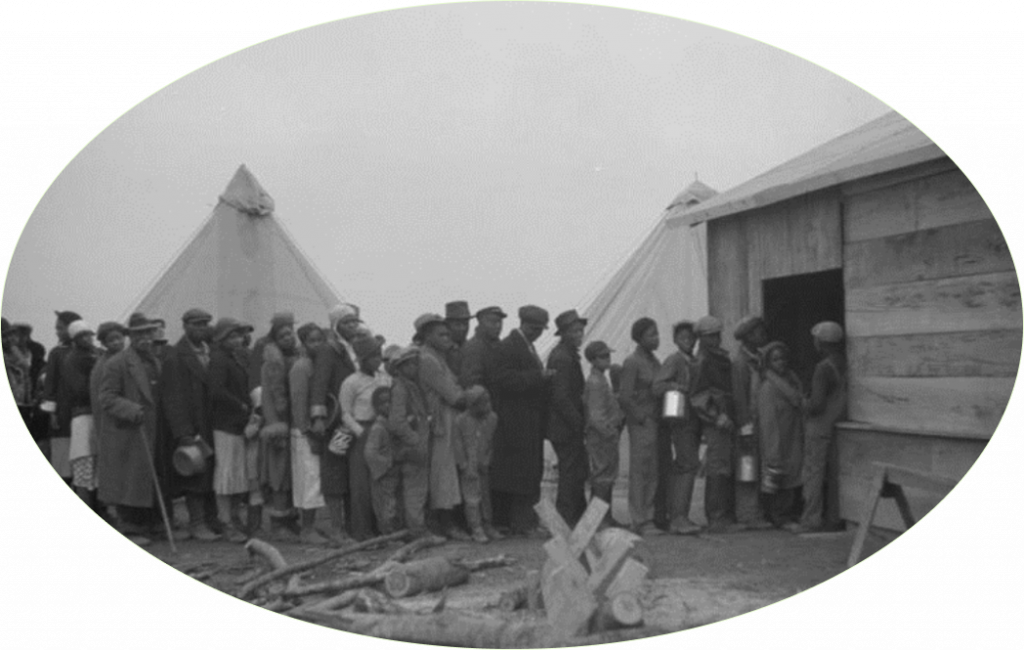 Fig 01.
Flood refugees in line for food, at the time of the Louisville flood in 1937.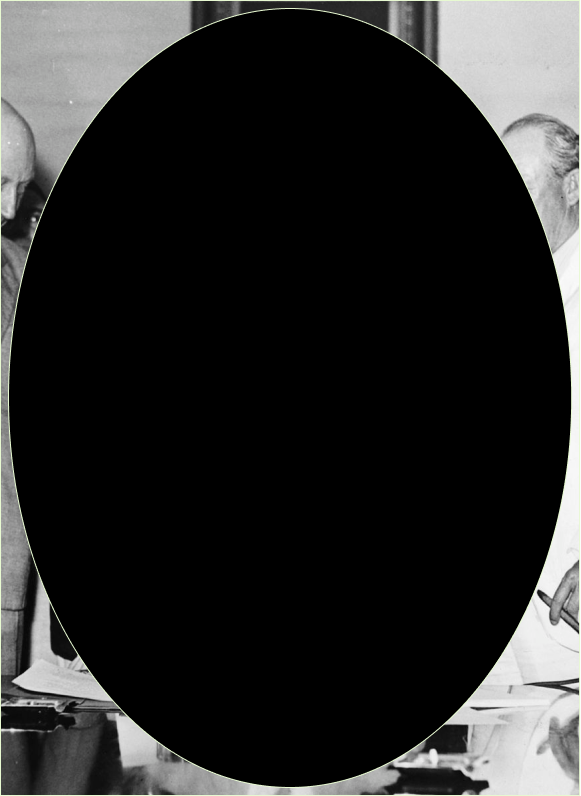 Fig 02.
Roosevelt signs the Social Security Act into law on August 14th, 1935.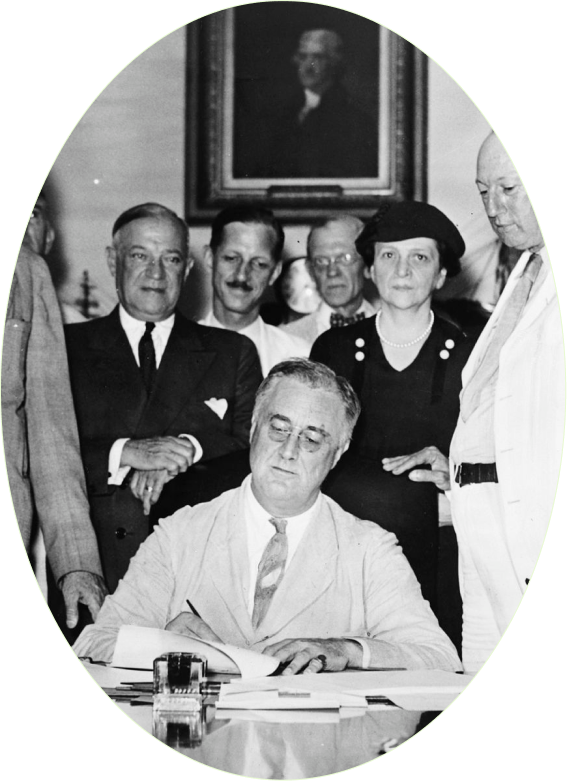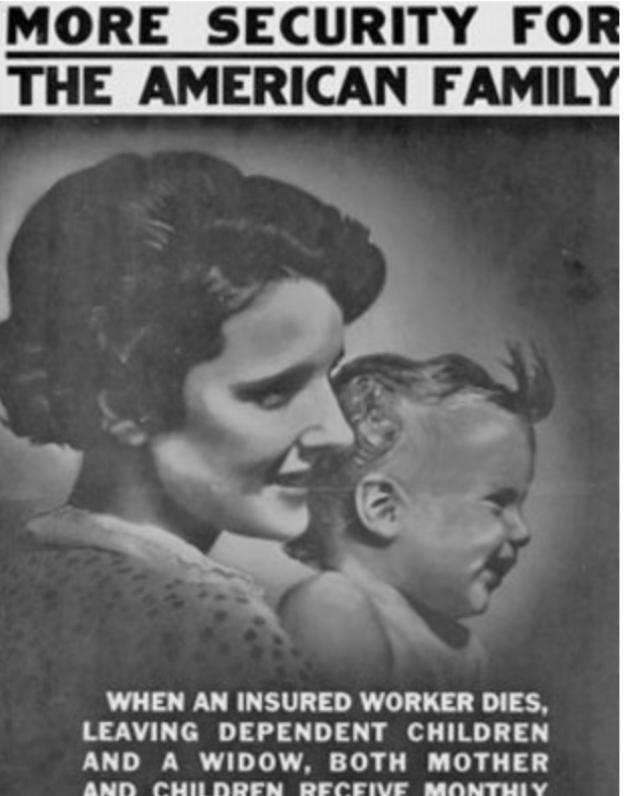 Q1
Question 01
What percentage of white and Black Americans were excluded from Social Security?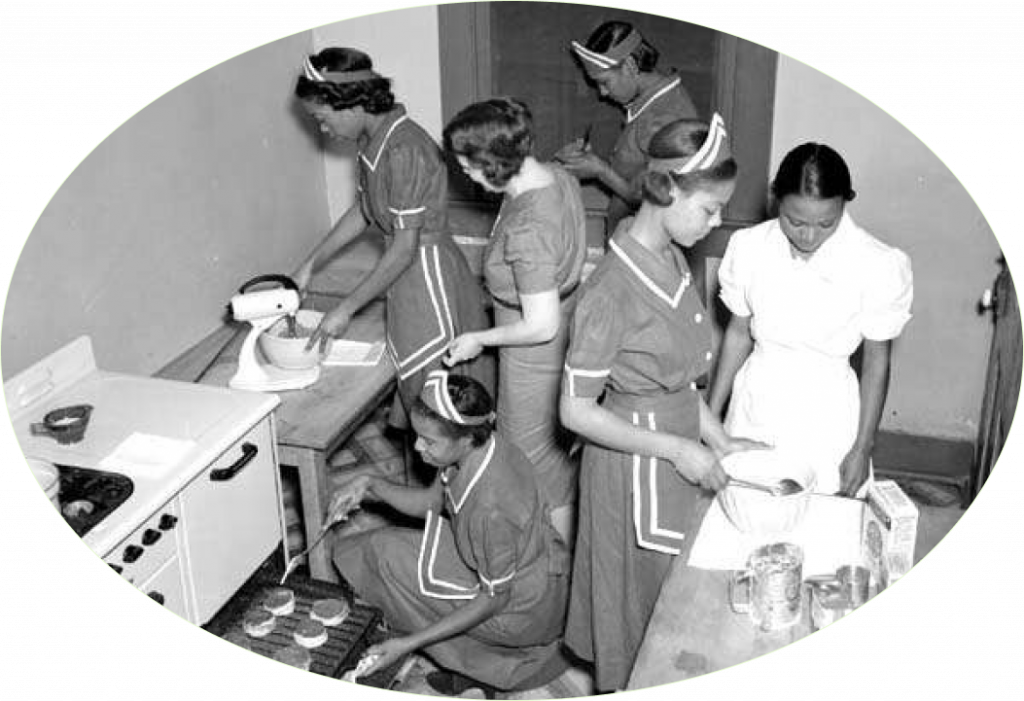 Fig 03.
Black women complete a training program to work as maids and household servants. New Orleans, 1939.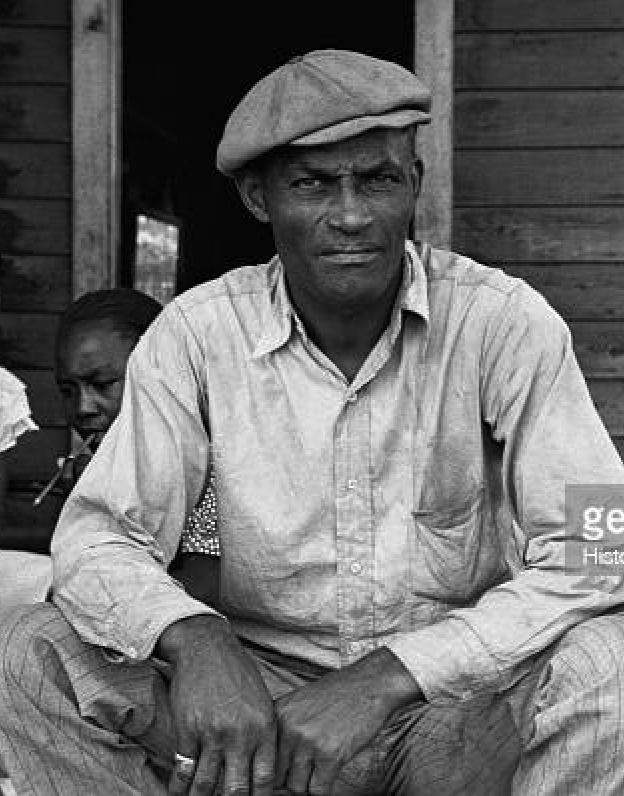 Q2
Question 02
In what ways were Black Americans dispropotionately affected by the Great Depression, and how was this by design, not by accident?
SCROLL TO CONTINUE