03
Invention of the Cotton
Gin Accelerates the
Expansion of Slavery:
1794
Fig 01.
Illustration of enslaved people gathering cotton on a southern plantation.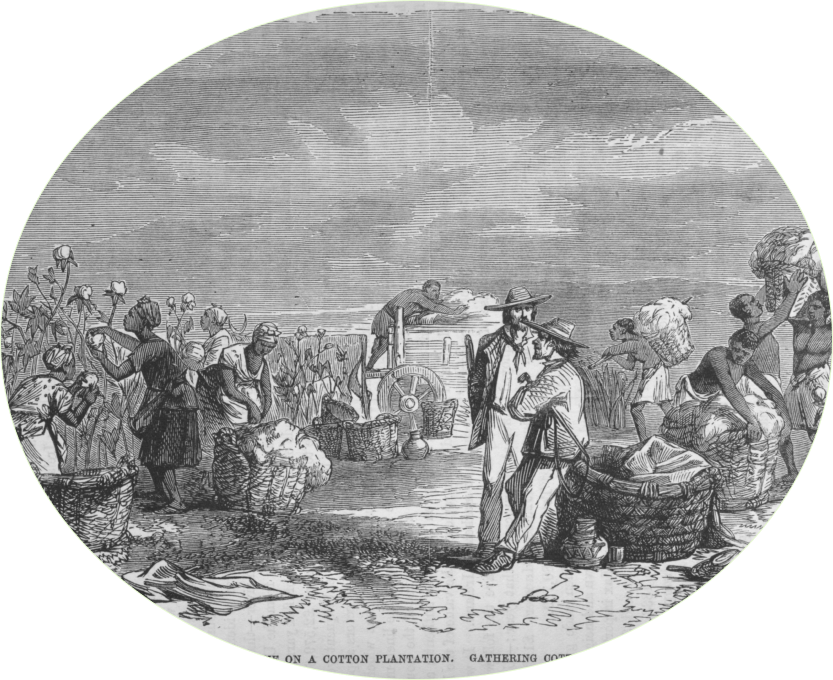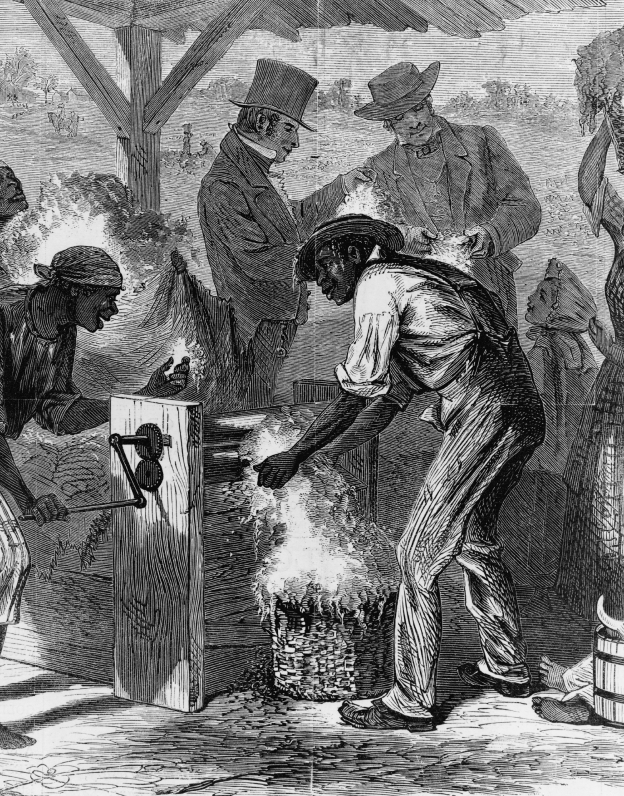 Q1
Question 01
How many pounds of cotton could a hand-cranked gin pick in a day?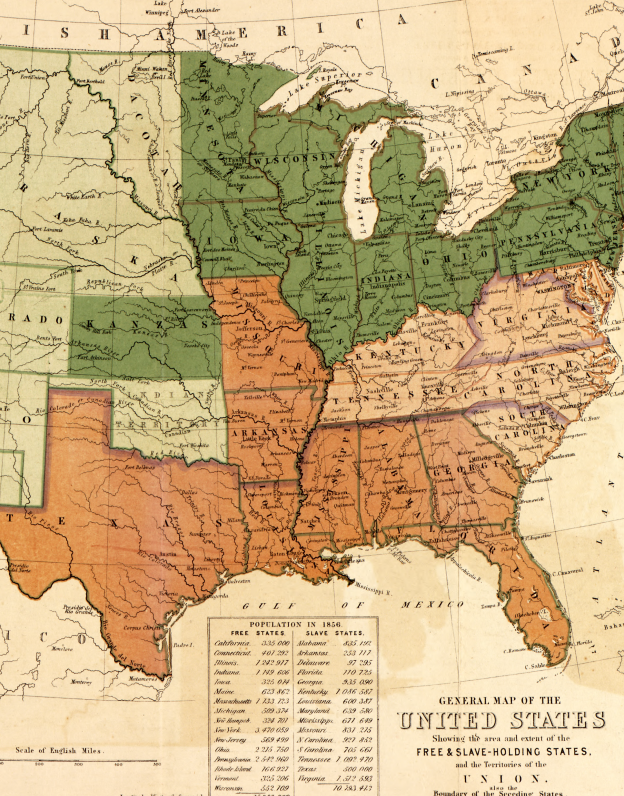 Q2
Question 02
Approximately what percentage of southerners were enslaved in 1860?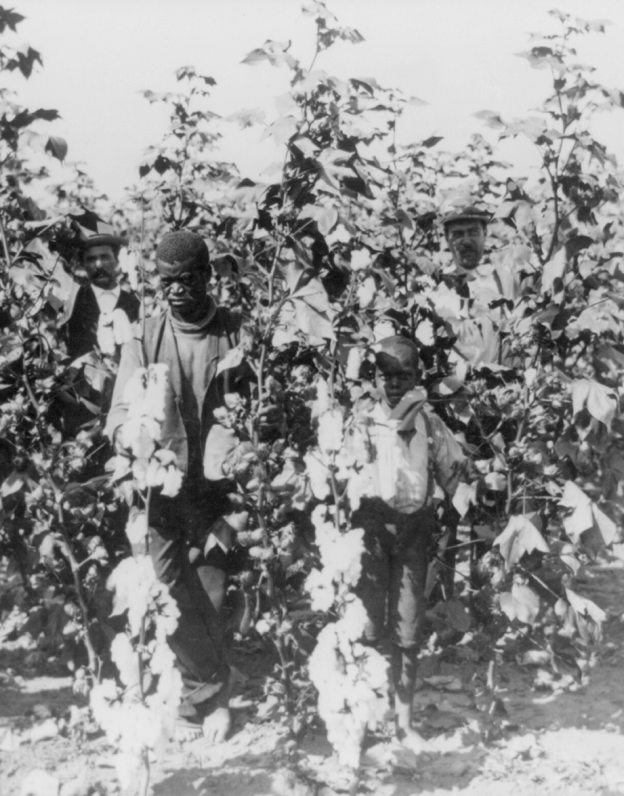 Q3
Question 03
The U.S. cotton crop was valued at $150,000 before the invention of the cotton gin. What was its value ten years after the gin had been put into use?
SCROLL TO CONTINUE